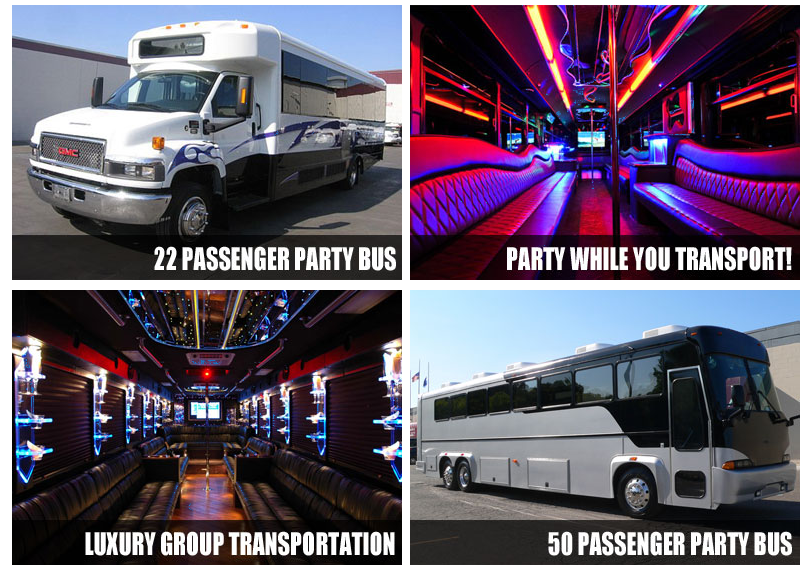 Need a party bus in Hillsborough County? A1 Tampa Limo has the ultimate Hillsborough County party bus fleet! We can take you and your large crew of friends and associates to anywhere in Tampa, Plant City, Temple Terrace, Ybor City, or anywhere in Central Florida.
Rent a spacious and luxurious Hillsborough County party bus today! Party Bus Hillsborough County will be happy to serve all your transportation needs. These limo buses are great for large party groups, corporate charters, tailgating,and much more. View all of our services!

Party your way through Ybor City with an incredible and exciting party bus in Hillsborough County FL. This city is known for the incredible night life that it offers. You can cruise around to all of the attractions in style with all of your guests in a Hillsborough County Florida party bus. Check out The Castle in Ybor City if you're in the mood to grab some drinks and go dancing.

After some time spent partying in Ybor City, you could take your group on the road and have a blast during the ride with party bus services in Hillsborough County. Ride on over to St Petersburg to check out Fubar Downtown, which is a nice little dive bar that offers drinks, music, and even a little arcade! These locations are only the tip of the iceberg. Check out the whole area in your Hillsborough County charter service for even more fun an exciting things to experience.
Party Bus Rental Hillsborough County
Hillsborough County offers so many different options for your trip that it would be difficult to see them all and drive it yourself. Book your Hillsborough County limo bus today and don't miss out on any of the fun you could have! You could party it up between clubs, take a trip out to the beach, or even just have a nice educational and fun day at some art galleries or museums. You can have an exciting and safe ride for all of your upcoming activities with a Hillsborough County FL party bus rental.
Call now for a Hillsborough County Party Bus quote: 813-864-5330