Sarasota Party Bus is the Sun Coast's premier choice for luxury party bus rentals in Sarasota. Whether you're visiting the top rated beaches, experiencing a cultural performance, enjoying a romantic getaway or family time, you'll love the best party buses in Sarasota, Florida. We offer luxurious interiors and sophisticated exteriors in every limo and party bus rental in Sarasota.

Party Bus Rental Sarasota FL
Sarasota Florida Party Bus rentals are the most adventurous way to see the sites along the Gulf Coast. When you have an expected night on the town, or a corporate event in the South West Florida area, rent a party bus to get you where you need to be, in style, and safely. View our services.

We're the number one selection for affordable party bus rentals. We offer the most convenient online reservation system for party bus prices in Sarasota. In 30 seconds time you'll receive a custom quote for party bus Sarasota deals. Simply state how many are in your party, what is your itinerary, and provide the dates. We have a live representative to answer your questions.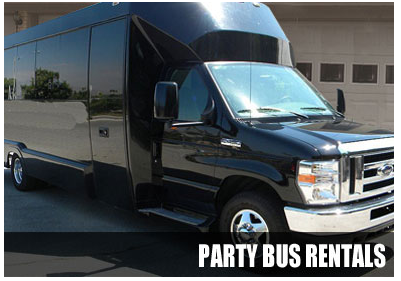 Browse our selection of custom limos and party buses in Sarasota, FL. You'll enjoy a most comfortable experience as you ride in a custom Tuxedo Hummer Limo, a fresh White Escalade Limo, or a shiny Black Party Bus. Our customized limos and party bus rentals Sarasota are a crowd pleaser! Enter the lap of luxury with decadent, plush interiors. Our cheap party buses in Sarasota, Florida feel like a million bucks. Select the best at Sarasota party bus rental.
Five O Clock Club is a place that many say has Blues music and reminds them of a old school Chicago like bar in FLA, and other bars are more beach style such as the Beach Club that gets 4 stars form internet reviews. Contact us for Sarasota party bus packages.
If you want clean fun without the haste of high end in the scene type company, look at the Ivory Lounge for a great menu, along with a super DJ that plays chill sounds for total comfort and relaxation. Party Bus Rentals in Sarasota Fl are the best way to see all the clubs with a designated driver by your side, professional and ready to take you from one club to the next. Learn more about us!
Sarasota Party Bus
Sarasota is known for world-class beaches, top rated dining, culturally-rich performances and high-end shopping. Be dazzled on a party bus Sarasota tour! Our party bus Sarasota is the classy choice for your corporate excursion, romantic getaway, family day out, and destination wedding celebration! Consider us your designated driver at party bus rentals in Sarasota. Are you new to Sarasota? We can help show you around town. Please visit: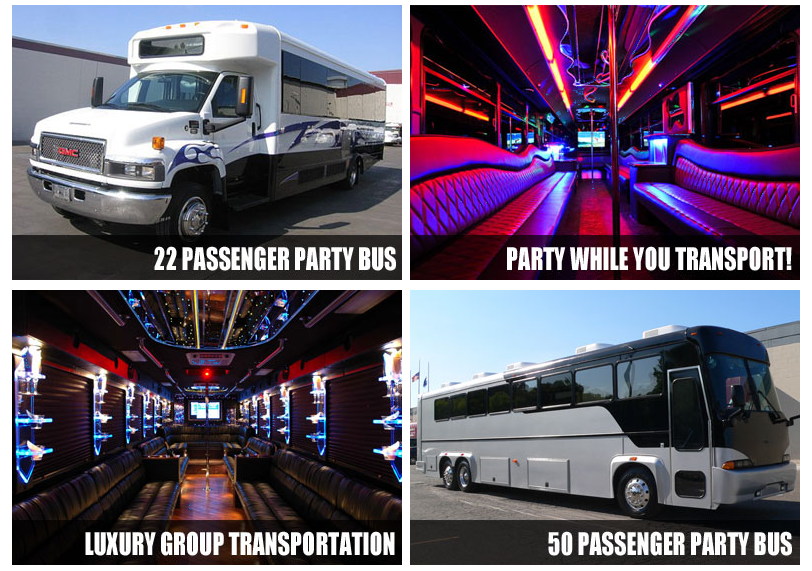 Siesta Beach at 948 Beach Road, Siesta Key, Florida 34242 has white quartz sand that you can walk on anytime of the year. The waves are mellow. Beach access is so easy! It's newly renovated facilities are perfect for the whole family. Don't miss the Siesta Key Beach Drum Circle every Sunday starting one hour before sundown.
The Ringling Museum of Art at 5401 Bay Shore Rd, Sarasota, FL 34243 is the country's best exhibit of circus life. As the home to the Ringling Circus, Sarasota is proud of this fantastic attraction.
The Van Wezel Performing Arts Hall at 777 N Tamiami Trail, Sarasota, FL 34236 is the area's most beloved venue for top performances, weddings, and cultural events.
St. Armand's Circle at 300 Madison Dr #201, Sarasota, FL 34236 is a luxurious shopping and dining experience. Make sure to visit Created Gems at 5 S Boulevard of the Presidents, the home of "Big Bling for Little Ching!"
Locals and visitors all love Mattison's City Grille at 1 N Lemon Ave, Sarasota, FL 34236. With an outdoor patio and live music, this downtown eatery can't be beat!
For the low budget traveler you can pass by the Mr. Beerys for a great beer selection, and the Horse Feathers Grill and Lounge for a country setting.
The Crescent Club is a place local to the area that has wine, beer and nightlife, but no music noted however it did get 4 stars so it must be a great place to check out.
The Made Restaurant is near main street in which the " best " of the best so check it out for yourself, and if you're on the beach stop by the Tiki Bar near the Ritz Beach Club for a cool down.
Don't forget a party bus in Sarasota will be a fun way to get to your locations, keep a large group together, party in the bus and have fun weather it's a prom party bus or for a wedding, Bachelor Party or Bachelorette party.
Sarasota Airport Transportation
SRQ, the Sarasota Airport is located at 6000 Airport Cir, Sarasota, FL 34243. We will happily accommodate your party with party bus Sarasota deals. Start your holiday off right with the best party buses in Sarasota. From arrival to departure, you know that Sarasota party buses will cater to your transportation needs.
Party Bus Rates Sarasota
You'll look and feel like a million dollars in affordable party bus rentals in Sarasota, Florida! Trust us to make lasting memories with exceptional party bus deals. We'll get your party going with a Party Bus Sarasota rental!
Call now for a Sarasota Party Bus quote: 813-864-5330. Get a custom all inclusive Sarasota Party Bus quote!