Charter Bus Dunedin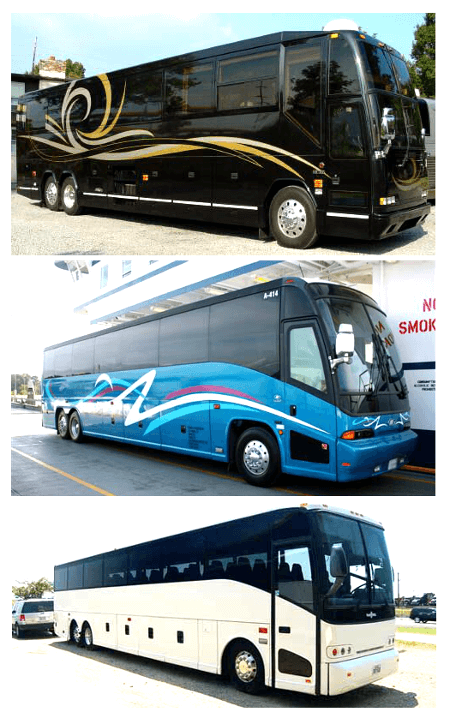 The Dunedin area not only has scenic beauty, but has a bustling commercial area where people come and go for different work requirements. For shuttling groups of people to and from this region, you might want to check out the charter bus Dunedin service we offer. We have shuttle and charter buses of different make and model which will prove ideal for transporting different groups of people. Call for today's discounts: 813-864-5330.

There are shuttle buses of different seating capacity that you could opt for through our charter bus rental Dunedin service. These comprise of the 20 passenger mini bus models or the 30 passenger shuttle bus models and several other models. You could look at hiring our shuttle buses when you wish to get office transportation on a daily basis. Field trips and regular bus rides for school children can also be arranged through our bus charter Dunedin service.

If you want to kick things up a bit, check our our luxurious Dunedin party bus rental service.
Charter Bus Rental Dunedin
The charter bus Dunedin service booking can be done through our portal with ease. All you need to do is look at the different 40 passenger charter bus models and choose a make or model. The details of each can be found on our site. Once you have gone through each bus model and seating capacity details, you can proceed to confirm on the terms of hire.
The payment processing is done securely on our site. You could even call in for a reservation on our website. Once the reservation is done, you can breathe easy with our reliable bus charter Dunedin service. Do you still need more info? Call us today at 813-864-5330.
813-864-5330
Charter Buses Dunedin Attractions
The charter bus Dunedin service allows you to find a vehicle of your choice for making a day trip or a sightseeing tour around the region. There are several places that you will like to check out here:
State Park Honeymoon Island; this is a scenic beach spot to explore.
Flats and Bar Fishing Capt Jared's; this is a popular fishing and boating charter to take up.
Dunedin Fine Art Center; check out the modern art exhibits here.
7th Sun Brewing; this is a great place to stop by for a cold glass of beer on a warm day.
Blue Jays Home Stadium; home team baseball games can be seen here.
Charter Bus Rental Dunedin Airport Transport
With the 50 passenger charter bus models we have several vehicles on hire. If you wish to get charter bus rental Dunedin to and from the Tampa International airport region, you can easily do so by opting for our shuttle rides. These will allow you to get to the airport on time.
You can also choose to take our Dunedin limousine service to and from the airport.
Charter Buses Dunedin Neighborhood
The regions in and around Dunedin are spread out over tens of miles like Citrus Park, Holiday, Elfers, East Lake, Clearwater, Seminole, Pinellas Park, Saint Petersburg, Tarpon Springs, Palm Harbor. For a long road journey to be a comfortable one, opt for one of our charter bus rental Dunedin vehicles. The charter bus Dunedin service that we offer has several vehicles for hire and round trips are possible as well as one way transportation, as may be the requirement.
Check Bus Prices
---