Charter Bus Rental New Port Richey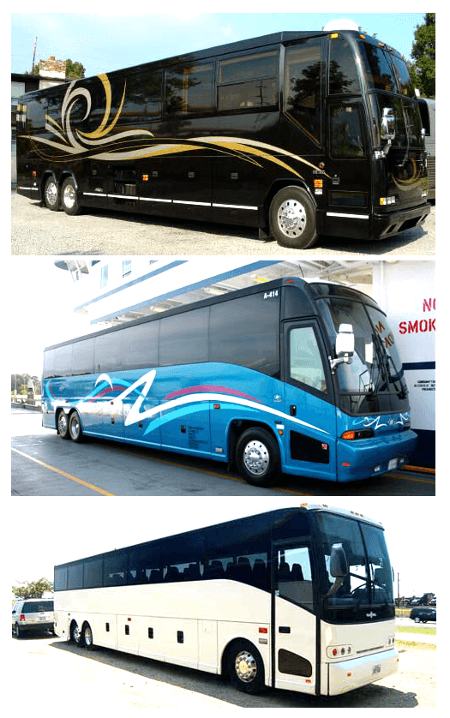 You might be looking to transport your office people who are visiting the region for work purposes or you could be traveling to this town with a group of friends or family for a vacation. When you wish to travel together, you need not look further than our charter bus rental New Port Richey service. Call us now 813-864-5330!

There are 20 passenger mini buses or 30 passenger shuttle buses available at our portal, as you require, you can check the seating requirements you have and choose the right shuttle or minibus that would suit you more. All of our vehicles are chauffeured by local personnel who can take you around town or outside as per your requirements.

New Port Richey Charter Bus Prices
There are several charter bus vehicles available for hire on our site. You could choose from 40 passenger charter buses or more. The buses can be chosen after you have checked the rates and terms of hire.
Once the terms of hire are agreed upon and you have entered the booking date and time details, you can proceed to make the payment online, and conclude the booking of the charter bus rental. It is also possible to call in and make a booking through the customer care numbers provided on the site. For today's special discounts call 813-864-5330 now!
New Port Richey party bus services are also an option.
813-864-5330
Charter Buses New Port Richey Attractions
The bus charter New Port Richey service is beneficial if you wish to get around New Port Richey and discover the place. If you are new to the region, booking one of the bus charter New Port Richey vehicles will help you look around the attractions in this region like the following:
Regal Hollywood 18; it is a movie theater where you could stop by for a movie.
Miss Daisy; the boat tours that they provide are recommended by the locals.
Flea Market US; this is a street market which is a must visit.
SpinNations Skating Center; it will help you and your friends or family members have a good time.
Brasher Park; it is a great place to go kayaking.
Charter Bus Rental New Port Richey Airport Transport
When you wish to get groups of people to the Tampa International airport or from this place to hotels and other destinations, opt for one of the 50 passenger charter buses on our site. You will certainly find the charter bus rental New Port Richey service to be beneficial for shuttle rides to and from the nearby airport.
If you want to hire a car service for airport transportation, look at our New Port Richey limousines.
New Port Richey Charter Buses Near Me
There are several towns and cities in and around New Port Richey like Elfers, Lutz, East Lake, Oldsmar, Palm Harbor, Holiday, Dunedin, Clearwater, Lake Magdalene, and Citrus Park. If you are looking to get to any of these places, you might be looking at a long ride on the road. Getting a group of people to another town or city for office work or leisure purposes, you will surely find out charter bus rental service to be beneficial to book.
Check Bus Prices
---